A Brief History of Time (1991)
Report the error details.
Synopsis
Watch A Brief History of Time (1991) online for free on 123Movies. In part an adaptation of cosmologist Stephen Hawking's popular book about his theories of the universe, this documentary also shows Hawking's daily life as he deals with the ALS that renders him virtually immobile and unable to speak without the use of computer. Hawking's friends, family, former classmates and peers are interviewed about not only his theories but the man himself. Director Errol Morris uses creative graphics to visually illustrate Hawking's complex ideas.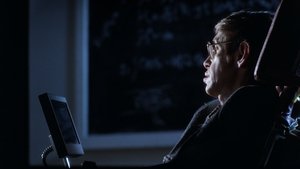 Original title
A Brief History of Time
IMDb Rating 7.4 4,129 votes
TMDb Rating 7.4 35 votes